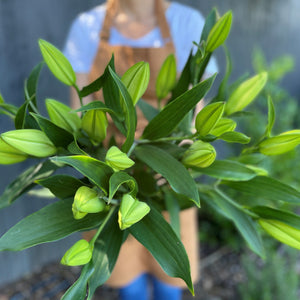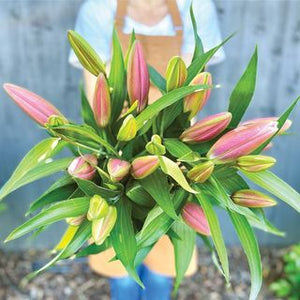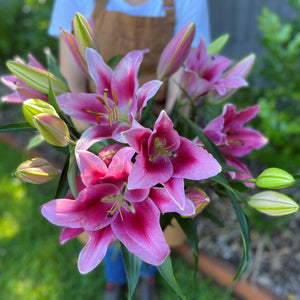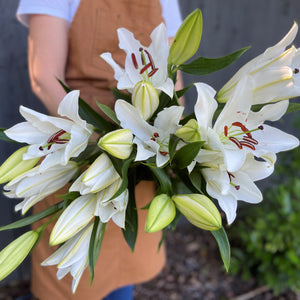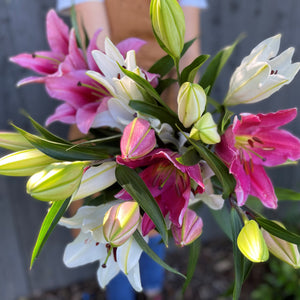 With dazzlingly deep hues of pink and crisp elegant whites,  these striking lilies are an eye-catcher.
With two bunches, 6 stems and over 18 fragrant buds ready to flower, you can split them in two or keep them together for bigger impact.
A double farm fresh bunch has 6 stems.