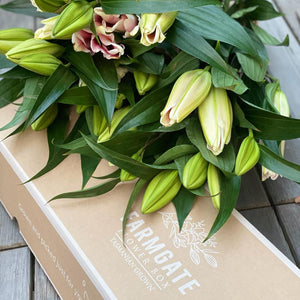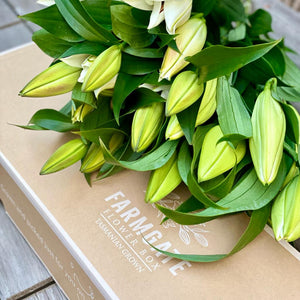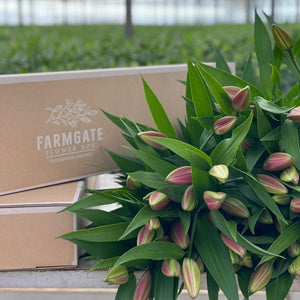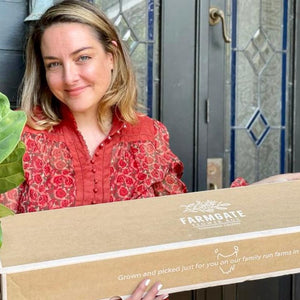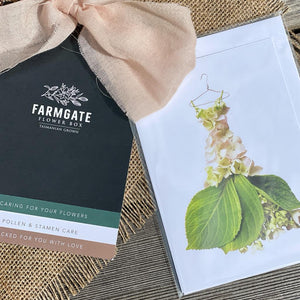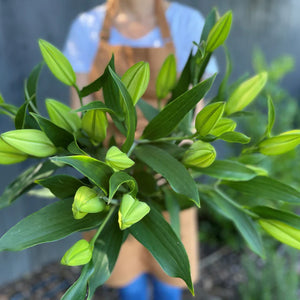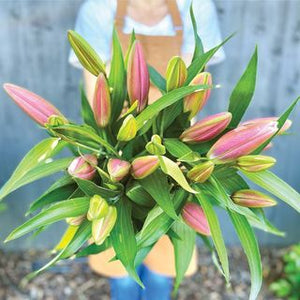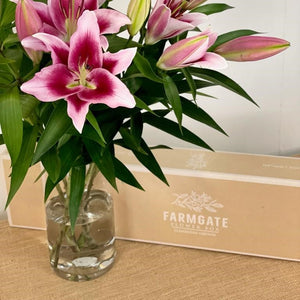 Indulge in our exquisite FARM FRESH FLOWER BOX. 
Not only have we grown and picked these gorgeous lilies on our family run farm in Tasmania; but we've now gently bundled them into an exquisite farm fresh flower box for you to have home delivered.
STEP 1: Choose your preferred colour PINK or WHITE or PINK & WHITE 
STEP 2: Choose your ongoing subscription frequency.

The first box you receive comes with complimentary gift wrapping and a little run down on who we are and what we do. But all subsequent boxes that you receive in your subscription are simply fresh farm-flowers in a box
No extra wrap, fuss or fluff. Just gorgeous farm flowers as they, after being picked and bundled on the farm! Sent directly to your home for you to enjoy everyday, your way!

Psst ... do you know someone like yourself who is mad for exquisite lilies? As you can see our boxes are full to the brim of farm fresh abundance - trial your first box with a friend - even if you halve this box - they still make for an exquisite arrangement in a vase and its so fun sharing the experience of watching them unfurl with someone. 
Any other specific flower requests please contact us at the flower shed

0419 719 350 
Customer Reviews
12/09/2022
Elizabeth W.

Australia
Quality
I've bought a couple of times from Farmgate flowers and the quality is always incredible, without a doubt the freshest bunches in Brisbane and the flowers last for weeks. Love them!
12/04/2022
Vanessa H.

Australia
Absolutely Stunning Lilies
I received these as gift and they are the most beautiful Lilies I've ever had! Simply stunning from the box to when they opened, the colour is stunning and the scent is beautiful! Thank you, they make my home look and smell divine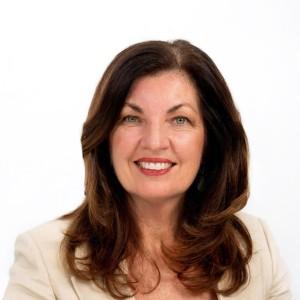 EW
12/01/2022
Elizabeth W.

Australia
Super easy and quality product
Ordering quality flowers online as a gift for my daughter in law was a breeze. They were delivered the next day and they were beautiful.