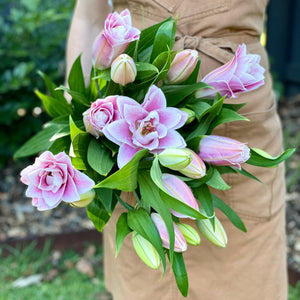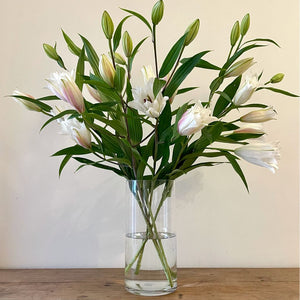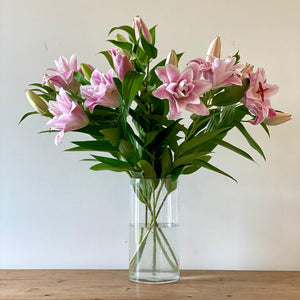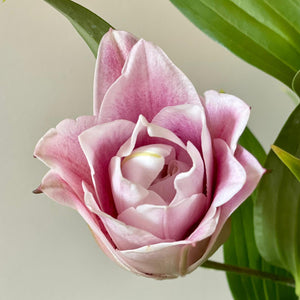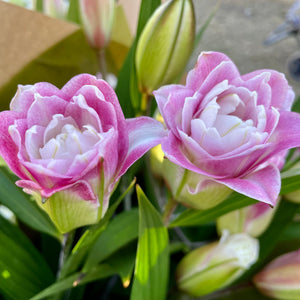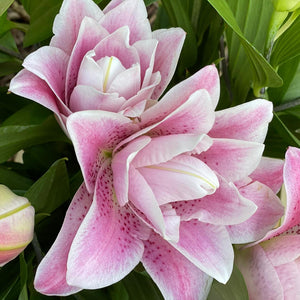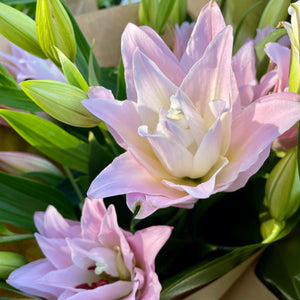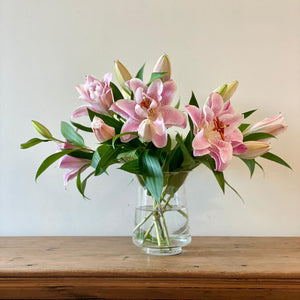 Introducing the unique varieties of double-flowering lilies!
Yes, a flower within a flower. We call them our Double Lotus Lily range.
These double lilies are a result of a lily breeding program that started over 20 years ago where 2 brothers discovered a beautiful mutation which was a freak of nature in the form of a double-flowering lily. They named their collective breeds the Roselily. Since then, many other breeders have developed various different breeds, some of which are the varieties that we have grown and picked for you!
With two bunches, 6 stems and over 18 fragrant buds ready to flower, you can split them in two or keep them together for bigger impact.
Varieties of flowers change from week to week.