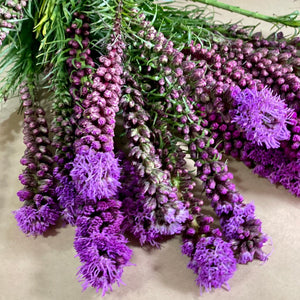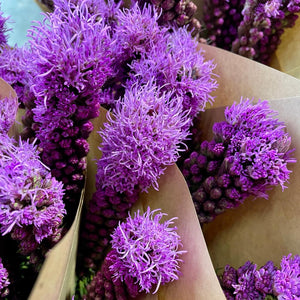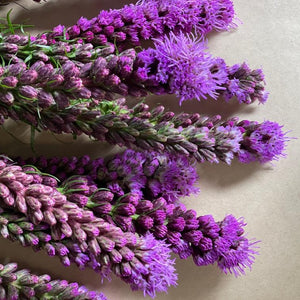 This late summer/early autumn blooming perennial is something quite unique. Its grass like foliage and fabulous fuzzy bottle brush flowers are vibrant in colour. Flowers open from the top down and differ from many other flowers because they bloom from the top! 
Such an interesting flower with a good vase life. A wonderful addition to any vase and its structure can add great interest to a mixed bouquet of farm flowers or you can simply place in a vase on its own.
A single farm fresh bunch has 10 stems.