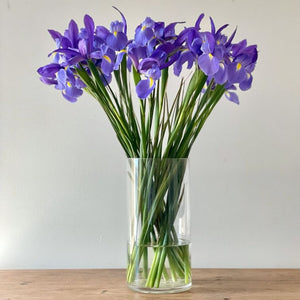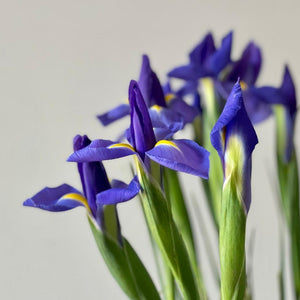 Dutch Iris can tolerate warmer areas but prefers to grow in cool to cold climatic regions. Tasmania is perfect. They come into season in August and its the Discovery and Telstar varieties that are available. A rich and dark purple blue  with streaks of gold on the lower petals, known as the "falls." The Telstar is the darkest of all the blue Dutch Iris, with flowers of the richest deepest blue imaginable. 
The pairing of blue purple with gold with its amazing shape make it a simply striking and eye-catching flower in any vase for your home. 

A double farm fresh bunch has 20 stems.