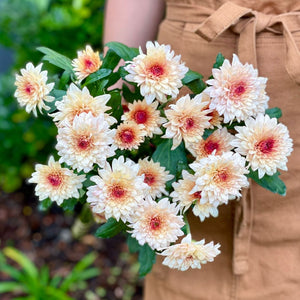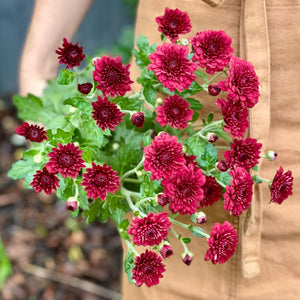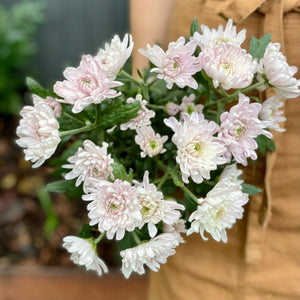 Chrysanthemums are a very popular flower and when it comes to longevity they really are a cut above the rest!
So much choice when it comes to colour and shape, from daisy-like or decorative, like pompons or buttons.
In addition to the traditional yellow, many other colours are available from peach to pink, purple, crimson, white through to green.
A traditional flower that is a sweet addition to any home. 
A single farm fresh bunch has 5-7 stems.