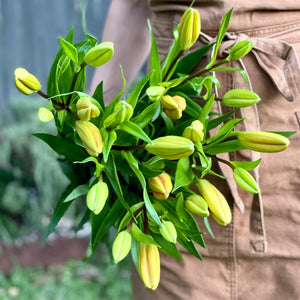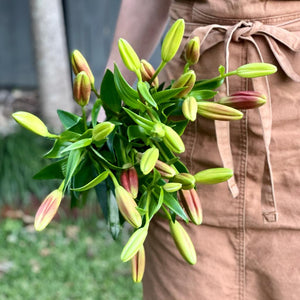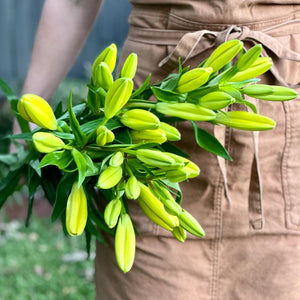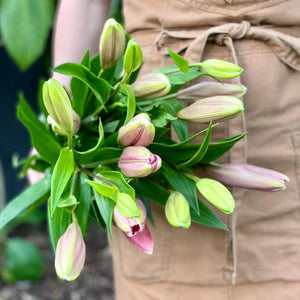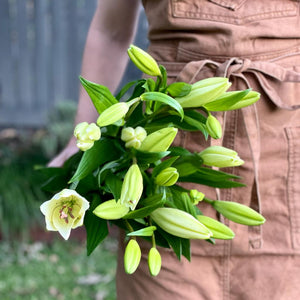 The Asiatic lily varieties provide an avalanche of brightly coloured blooms for your vase at home. They come in a wide range of startling reds, pinks, oranges and yellows.  Slightly smaller in bud, flower and leaf size the Asiatic lily doesn't have a fragrance which can be pleasing for some who find the Oriental lily fragrance over powering 
A single bunch has 5 stems.
Customer Reviews
08/24/2023
christiane e.

Australia
Thanks for great Lilies & Service.
outstanding every time I buy your lilies I am never disappointed. And the friendly staff is a pleasure to deal with. Thanks Christiane