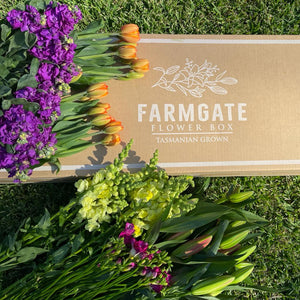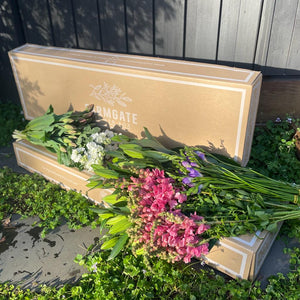 Experience the enchantment of our exclusive Brisbane Flower Delivery Farmers Market Bloom Box.
This delightful ensemble brings together handpicked single farm flower bunches that you find at our farmers market, thoughtfully combined into a captivating collection, in a beautiful bloom box.
Embrace the natural beauty of varied colours and flower types, each box will vary depending of our weekly harvests, however it may include Oriental Double Lotus Lilies, Ranunculus, Freesias, Stocks, Snapdragons, Iris and Alstroemeria.
Eaxh one a mystery, however if you have your heart set on something and you want to personalise your bloom box, contact Bec 0419719350
These are delivered each Friday