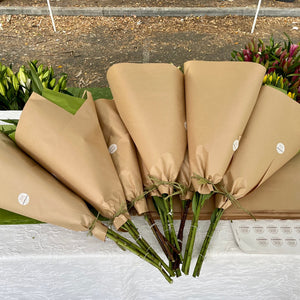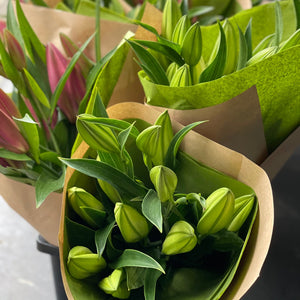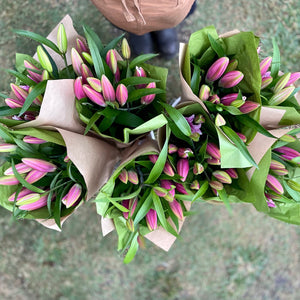 This option allows you to purchase 8 single (3 stem) bunches of stunning pink or crisp elegant white lilies.
Perfect for the Real Estate Agent who would like to add fragrance and elegance to their open homes or a business owner who wants to spoil and reward their staff. A choice of all white or all pink.  
A single farm fresh bunch has 3 stems. There are 8 seperately wrapped single bunches.